Regular price
Sale price
$10.00 USD
Unit price
per
Sale
Sold out
Choose between the following crystal bracelets. The numbers correspond with the numbers in the picture. 
#1. Yellow citrine and #2. Golden citrine- Prosperity, Abundant Energy, Joy and positivity
#3. Sunstone - a stone of leadership, personal power, instills good nature. Also known as a stone of joy, sunstone is believed to embody the similar energies of the sun. 
#4. Rose Quartz- a crystal of unconditional love. This stone represents self love, compassion, kindness and fostering relationships by opening the heart. This is the ultimate stone of love. 
#5. Strawberry Quartz -A powerful protection stone, keeps aura cleansed and purified of energies. Allows one to release blockages that may impede your flow of energy. Inspire self healing and self nurturing energies. 
#6. Flower Amazonite or #8  Amazonite   - A stone of truth, hope and flow. "Soothing stone" helps calm the brain and nervous system. Brings clarity and calmness to the wearer. Balance both masculine and feminine energies. 
#7. Aquamarine - Stone of courage. Calms energies, reduces stress and quiets an over active mind. represents peace and tranquility and gives the wearer courage to verbalize unspoken emotions. 
#9. Amethyst - " natural tranquillizer" great mood stabilizer, relieves stress, dispels anger, fear, soothes irritability and mood swings. Great for spiritual journey and a powerful protection stone from all harm. A stone of intuition. Guards psychic attacks and transmute the energy into love. Also, activates spiritual awareness. 
#10. Green Aventurine - "Stone of Opportunity" - Balances emotions to guide us toward inner harmony. This stone urges one to get out of their comfort zone and take on new opportunities.
#11. Fluorite - known for clarity and mental enhancement. Aid in decision making. Allows the mind to flow freely to balance thoughts and ideas promoting peace of mind. Transforms negative energy to positive energy.
#12. Moonstone - Represents new beginnings, inner clarity and a connection to the divine feminine ie fertility, balance, intuition. Symbolizes light, hope, inner growth and strength.  
#13. Jade - Represents harmony, love, healing. Jade is a generous stone that brings wealth and good fortune. 
#14. Opal - Opalite intensifies emotions and releases inhibitions. Enhances cosmic consciousness and creativity. It can also help promote vision, intuition and insight.  
#15. Malachite - Encourages the wearer to take risks and teaches to take responsibility for one's thoughts, actions, and feelings.  Malachite is one of the most important minerals for protecting against negative energies.
#16. Unakite- a stone of vision and opening the third eye. It is also believed to be a stone of balance, grounding the self while bringing emotions and spirituality together. 
#17. Tiger Eye - Self-confidence and inner strength. attain insight, bring clarity, and harness luck. It can be used for protection and warding off evil or bad energy. 
#18. Picture Jasper - Grounding and harmonizing stone with a strong connection to the earth. Great for meditation. 
#19. Red aventurine - a stone that motivates one to take physical action that make dreams come true. Brings a self-confidence built on fearlessness, a call to action and excitement.
#20. Lapis lazuli - strength and courage, royalty and wisdom, intellect and truth. Open minds and give enlightenment.
#21. Rutilated Quartz - Relieves fears, phobias and anxiety. Promotes forgiveness at all levels. 
Share
How to use

To create sound with a singing bowl, firmly press the accompanying mallet in a circular motion against the bowl's outside edge or rim. When you hear a bright, clear tone, you can slow down the motion. Use your full arm to make the motion, rather than just rotating your wrist.
Shipping

Please note all tibetan sound bowls currently take 1-2 business days for processing before shipment. 
View full details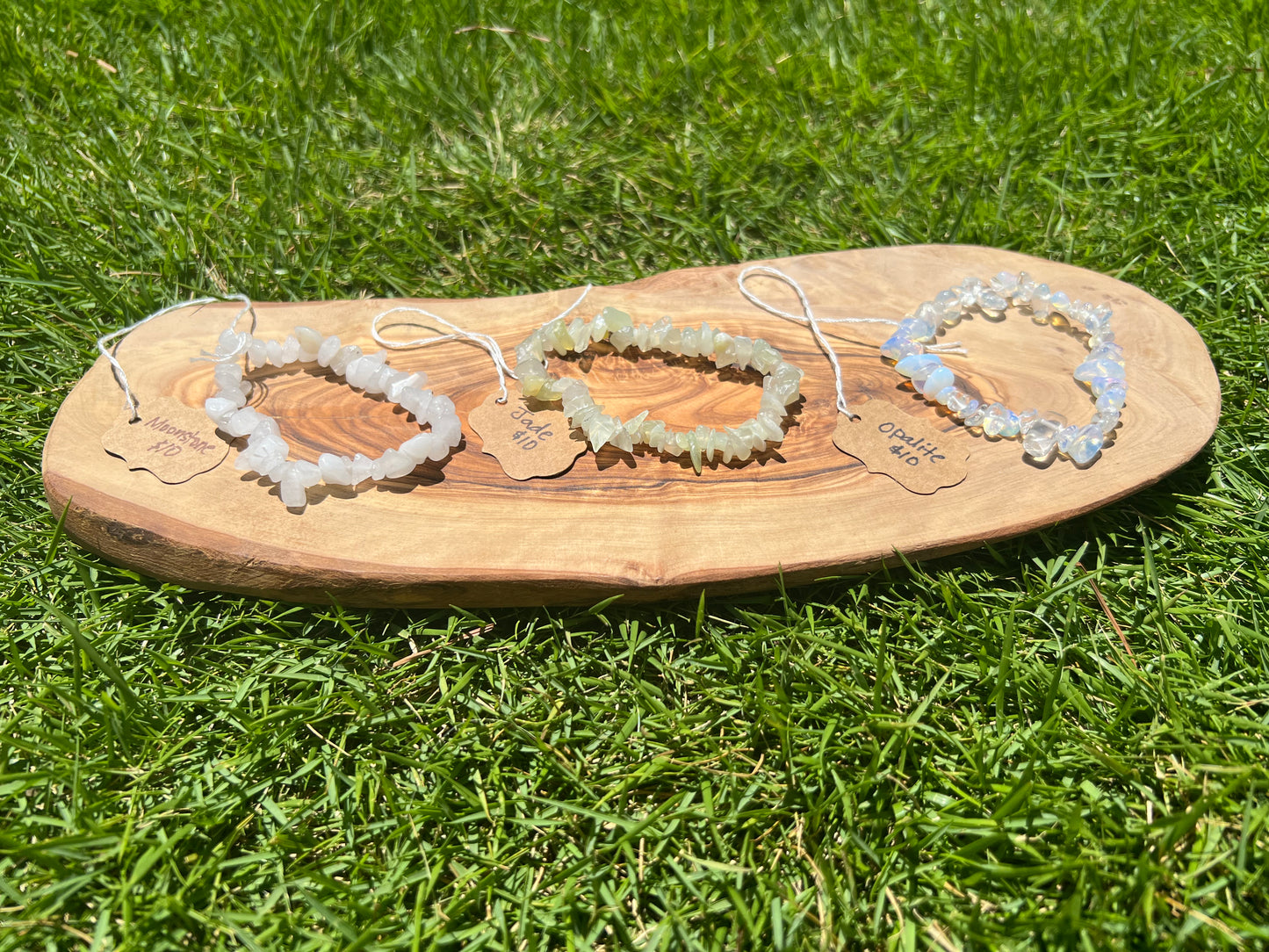 Elevate your meditation with our Aura Chakra Essence Spray
Our spray is a great way to heighten your experience by cleansing the area and setting positive intentions.