Regular price
Sale price
$18.00 USD
Unit price
per
Sale
Sold out
Description: 
The Opulent Essence Aura chakra essence spray is a handcrafted smudge spray encased in a 2 oz glass bottle. This spray contains essential oils, flower essence and gemstones. Are you big on energy?Are you stressed? Don't care too much for people? Well, this spray is ideal you. This essence spray is also perfect for those who would like to smudge but can't do so outside their homes; for those who do not care for the burning aspect of smudging or perfect for those who are always on the go.
The combination of floral, citric and earthy essences, aromas and gemstones are specifically designed to clear auric fields and chakras of negative energy. It also balances the mind and emotions, protecting from harmful EMFs, provide spiritual protection, and creates a sense of harmony and balance. This crystal essence energy spray invites the flow of positivity and good vibrations in your auric space. Lastly, it promotes a sense of well-being, cleanses and balances charkras and helps reduce stress and anxiety. 

Ingredients: 
Essential Oils: Patchouli oil, Bergamont oil, Tea Tree oil, Sage oil, Lemon oil, Clove oil, Lavender oil, Frankincense oil, Euculyptus oil & Rosemary oil. 
Flower Essence: Angelica, Yarrow, Self-heal & Chamomile
Gemstone: Shungite, Flourite, Hematite. 
How to Use: 
Spray the aura chakra spray into the air and /or around you to cleanse and balance your auric fields & Chakras. Spray into the air and then step into the area you sprayed. Take a deep breath in and exhale slowly. As you read the spray affirmation, take a second to be one in the moment. Please do not consume or spray directly onto skin.
Share
How to use

To create sound with a singing bowl, firmly press the accompanying mallet in a circular motion against the bowl's outside edge or rim. When you hear a bright, clear tone, you can slow down the motion. Use your full arm to make the motion, rather than just rotating your wrist.
Shipping

Please note all tibetan sound bowls currently take 1-2 business days for processing before shipment. 
View full details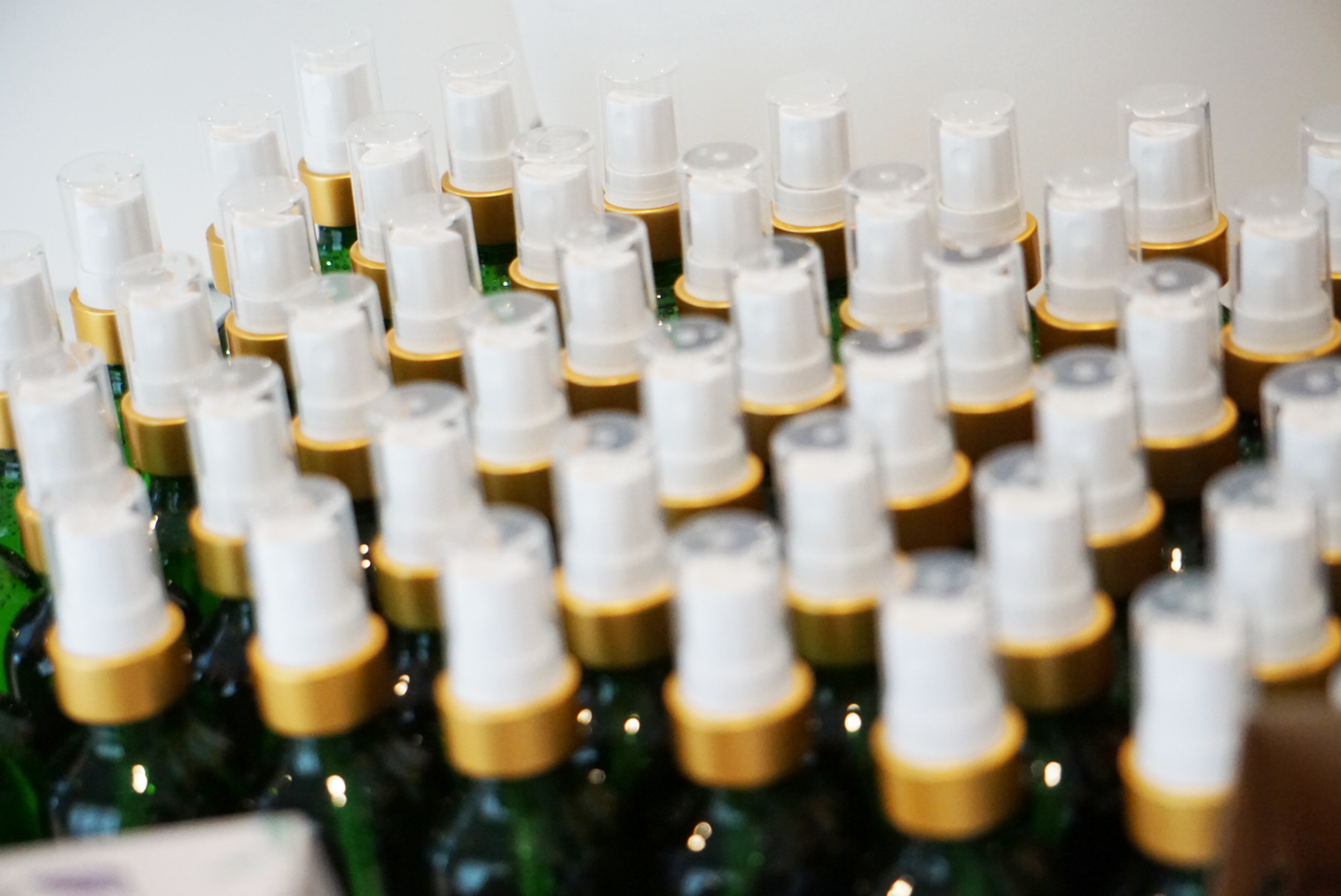 Elevate your meditation with our Aura Chakra Essence Spray
Our spray is a great way to heighten your experience by cleansing the area and setting positive intentions.